Description
We present you the one-of-a-kind in the locksmith industry professional tool with telescopic pins for opening pump locks CR. The CR lock has a high degree of protection and security due to the mechanism of its cartridge (consisting of 6 front pins, 6 rear pins and springs).
Made by Dimitar Ivaylov (Boval 7 Ltd.) and his team of specialists, the decoder aims to make opening and decoding extremely fast and easy, both for experienced locksmiths and for those who meet the industry for the first time (newbies in the locksmith services).
Each lock has its own individual combination, which cannot be opened without the corresponding key. We guarantee that with the help of the tool developed by our company, opening this type of lock will take you a few seconds. The tool is designed in such a way that the lock mechanism is not damaged so that it can continue to function normally after unlocking. It works on the principle of impression, which allows us to open quickly and see the code, through it to make a new key, if necessary. Our company is a member of the European Lockmaster Group, which guarantees the quality and origin of the tools we produce.
Dimitar Ivaylov with the company Boval 7 Ltd. have a patent and a design that certifies that Locksmith tool for opening a CR pump lock is an original tool – product of the innovative way of thinking and working of our cohesive Ivaylov team.
We delivery fast and safe with 

We test every tool for possible manufacturing mistakes. The quality you get is guaranteed and the maintenance period is one year – We will repair your tool, free of charge. If your tool cannot be repaired we will review your options with you. (Please contact us at info@ivaylov.com for additional information on the warranty conditions).
Your tools have 

Here are the video instruction:
Summary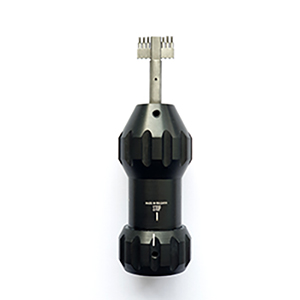 Author Rating
Brand Name
Product Name
Price
Product Availability